S
ervers are the brains of most corporations. The rooms and racks that house these servers are a critical part of a company's cabling infrastructure. Since servers, racks and the required cabling usually account for a large part of an IT manager's budget; they must be assured that this environment is built correctly.
In many cases, servers are located separately from a company's wiring closet. In such instances tie cables, either copper or fiber must be installed to provide connectivity between the network equipment, which provides the pipe to the end user, and the company's servers, which store the important information. We then label and test all connections.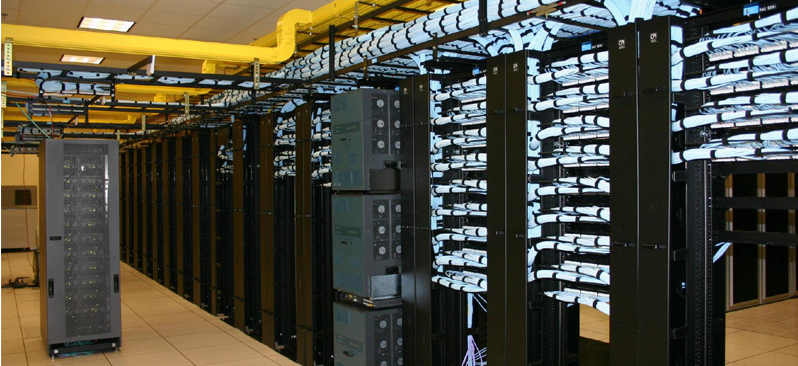 Ace Technology has extensive experience in Data Center installations, expansions, and relocations.
Recent projects include all of the following:
Network, Server, and SAN Cabinets
Equipment Racks and Cable Managment
Multi-tiered Ladder Rack and Cable Tray Systems
PDU Cabinets, VESDA
Single-mode and Multi-mode fiber optics
CAT6 Intercabinet Cabling
Top of Cabinet Connectivity Designs
Hot Aisle Containment Pod Systems
Complete Grounding and Bonding Systems
Both Raised Floor and Slab Floor Designs
Data Center Access and Surveillance Systems
System Commissioning and Manufacturer Warranty Testing/Documentation
ACE TECHNOLOGY has moved several campus Data Centers while maintaining uninterrupted service.  Extending legacy fiber to new High Density hardware as well as dual service on large, traditional PBX systems has prolonged the life of existing infrastructures during transitions to newer technologies and new Data Center Facilities.